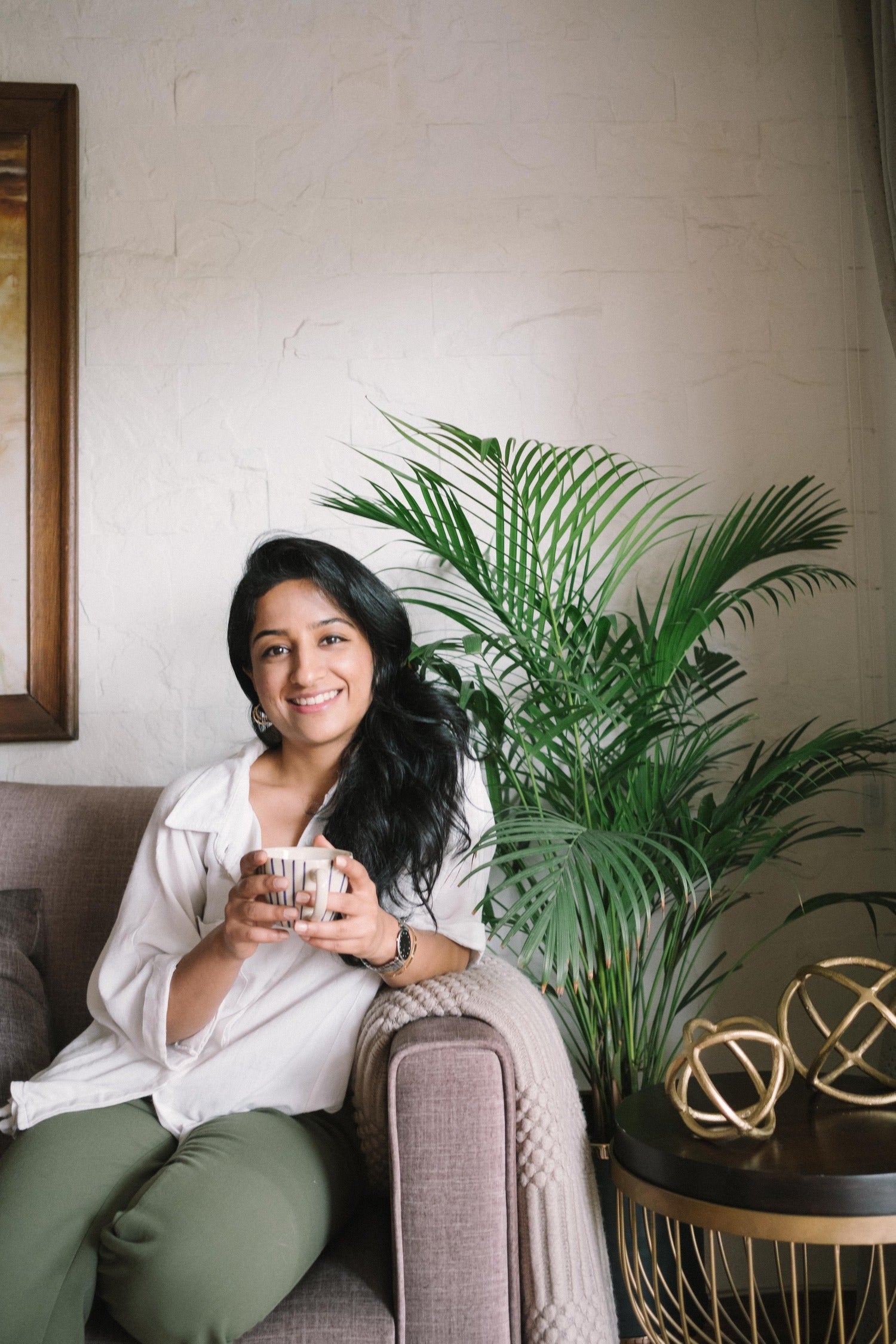 Know The Founder
Pranati Jain pursued her passion for design after studying at NIFT, Delhi and Parsons, NewYork. With experience in renowned companies and leading design projects for prestigiousproperties, she launched Edamame, a premium interior design studio that offers curatedhome decor products and builds contemporary spaces.
About Edamame
Edamame is a holistic, sustainable solution for modern living, embodying inclusivity andgrowth. Edamame bridges the gap between Indian craftsmen and modern customers,offering curated home decor products and building contemporary spaces.
The Edamame team comprises of passionate designers, architects, builders, andinnovators who approach each step of the design process holistically. They curate dynamicand adaptable designs that stand the test of time, creating sustainable solutions that arevisually appealing and sensory-enriching.
Mission & Vision

At our store, we curate an exquisite collection of home decor, furniture, lighting, and textiles that are handpicked from both global and local markets. Through partnerships with talented Indian artisans, we strive to blend traditional craftsmanship with modern aesthetics. Our focus is on delivering products that embody impeccable quality, creative excellence, affordability, and relevance.

Process

-Research the estination's history and context.

-Create a unique story and design language.

-Develop 3D visuals with lighting, furniture, and accessories.

-Collaborate with local artisans to create a sensory home.

Sustainabilty

We give top priority to utilizing local resources and implementing recycling, upcycling, and repurposing practices. Our designs are timeless, versatile, and long-lasting. Additionally, our smart-spaces are designed to be energy efficient, contributing to a sustainable future. We are committed to minimizing waste and continuously striving to enhance the ecosystem.
Interior Architecture Services
We create timeless destinations by blending history with modern convenience. Whether starting from
scratch or enhancing a cozy corner, our team offers comprehensive services, handling everything from
flooring to finishing.